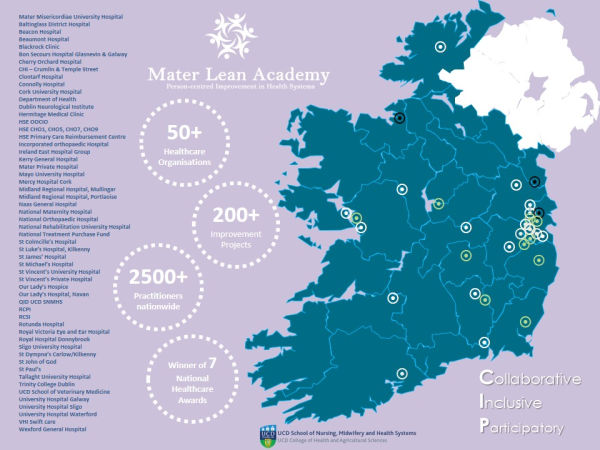 The Mater Lean Academy
Who are we?
We are a team of healthcare professionals fully qualified in Lean Six Sigma who are committed to improving healthcare processes for patients and staff.  We have trained over 2000 healthcare staff in process improvement methodologies and supervised over 100 healthcare process improvement projects in over 50 different healthcare organisations around Ireland. All of the projects have as their primary goal a direct patient benefit or outcome in addition to cost savings.
What we do
The Mater Lean Academy and the UCD School of Nursing, Midwifery and Health Systems offer a range of University accredited part time programmes.
The programmes offer a flexible educational pathway to a MSc in Leadership, Innovation and Management in Healthcare. The different programmes are tailored to suit different levels of experience and are suitable for all staff, clinical and non-clinical.