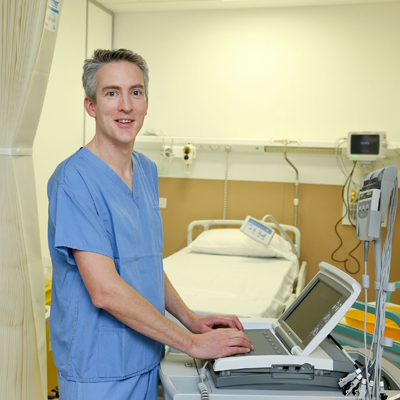 What to expect in the Emergency Department
Assessment
A trained nurse will assess you as soon as possible after you arrive at the Emergency Department. This assessment is called triage. It is a system used to make sure we take care of the sickest patients first. Patients are then seen in order of urgency, not arrival times. The most seriously ill patients are seen first, even if they arrived after you.
Admission to hospital
If you need to be admitted, we will arrange a bed for you on the appropriate ward as soon as one becomes available. This may take time, and the emergency staff will take care of you in the meantime.
Follow-up care
If you do not need to be admitted to hospital, we will organise any follow-up appointments. These could be with your GP, a specialist doctor or nurse, our Outpatient Department or another hospital.
Non-emergency problems 
If you need medical attention for non-urgent problems, you should go to your GP, not the Emergency Department. Non-emergency problems may include coughs, sore throats, flu symptoms, diarrhoea, vomiting and earaches.
Other emergency services 
It may be better for you to access one of our other emergency services rather than the main Emergency Department.