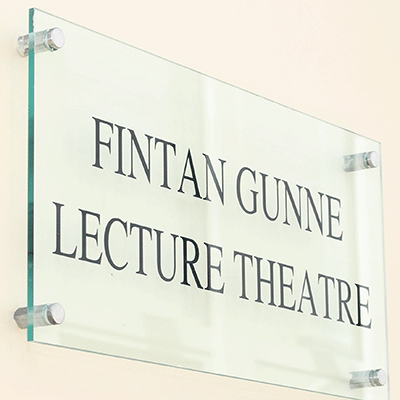 Welcome
Students are always welcome at the Mater Hospital. As a university teaching hospital, education is at our core and we understand the importance of preparing the next generation of healthcare professionals. We also value the huge contribution that students make every year in caring for our patients.
Your placement coordinator in the relevant department will provide you with detailed information about your particular placement. This page provides you with general information about the hospital and its facilities to help prepare for your upcoming clinical placement.
---
Get to know us
The Mater Hospital is a large community with over 2500 staff members. The hospital also has a rich history, having been here for over 150 years. This website should help you to get to know us before your placement.
You can use this website to find out more about us, our history and our people. It may also be helpful to read about the various clinical services that will be relevant to your placement.
---
Travelling to the hospital
The hospital campus is big and it can take time to find your way around. Avoid extra stress on your first day by planning how you will get to the hospital  and how to find your way to the appropriate ward or department.
There is a car park available but spaces are limited and there is a daily charge of €15. You can get to the hospital easily by bus, train or bike. There is an area to lock your bike if you choose to cycle.
---
Changing facilities
There are staff changing facilities located in the Whitty Wing on Level 0. You will need a swipe card to access this area. Some individual departments also have changing areas within their departments - your placement co-ordinator will advise you about this on the first day. Similarly, you may be able to access locker facilities but you should check this with the coordinator.
---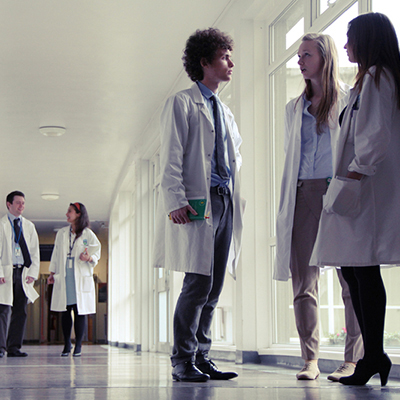 Library and study areas
We have an onsite library service, located in the Centre for Nurse Education on Nelson Street. All hospital staff and students who are on placement are welcome to avail of the services, which include:
Quiet reading areas
Access to a core collection of books and journals which reflect the areas of operation of the hospital and meet the information and continuing education needs of hospital staff and students
Audio-visual materials (including DVDs) for training and reference
Lending facilities
Access to computerised databases of the health literature e.g. Medline, CINAHL, the Cochrane Database
Reference services – provision of answers to users' queries using the resources of the library and external resources (other libraries, the Internet etc)
Document supply – obtaining items from other libraries and sources
Training in information retrieval
Access to library resources from home via Athens username and password
---
Food, drink and other facilities
As a large campus with over 2500 staff, there are plenty of facilities on-site.
Food & drink
Many departments have facilities for staff to bring in their own lunches. Check with the person coordinating your placement on your first day. There are also lots of cafes and shops throughout the hospital.
General facilities
Read more about bank, ATMs, pharmacy, phone charging and other facilities on our general facilities page.
---
Support needs and accessibility
We have a range of supports to help students with specific needs. If you have questions that are not covered on this page, we recommend you call our access officer on (01) 803 4797 or email accessofficer@mater.ie.
Mobility
All of our main hospital entrances are wheelchair accessible. Lifts are available to all public access levels in the three main wings of the hospital - the Whitty Wing, the McGivney Wing and the Misericordiae Wing. 
There are disabled parking spaces available in the underground car park and outside the main entrances. You must display a disabled person parking permit card in the vehicle. See our hospital parking page for more information. 
Hearing impairment
Hearing loops are available in key locations around the hospital, wherever you see the Hearing Loop symbol.
Every department should provide an email address in our contact directory. If you are having difficulty getting in touch, please email accessofficer@mater.ie.
Visual impairments
Guide dogs
Assistance dogs are allowed in most areas of the hospital. Please contact your placement coordinator for more information.  
---