Spiritual and Religious Services at the Mater Hospital
As chaplains, our mission is to care for the spiritual needs of patients, families and staff by offering spiritual and emotional support in a holistic healthcare environment.  At the hospital, we have a number of chaplains and can also contact leaders of a number of faiths if requested. We have chapels, a multi faith prayer room and we offer Holy Mass and Holy Communion in the hospital. 
---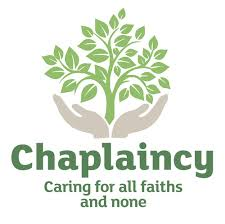 Chaplain services
The Mater Hospital offers the services of a chaplain for patients, visitors and staff.
Chaplains are available to:
•    listen and offer spiritual and emotional support
•    accompany those in crisis or grief
•    share prayer and sacraments and to lead worship
•    reflect and consult on ethical concerns and decisions
Contacting a Chaplain in the hospital
There are a number of Chaplains available to visit patients and their families or friends in the hospital.
A Catholic priest is available in the hospital 24 hours a day, seven days a week. The priest can be contacted through a ward nurse on a patients ward. 
We also have visiting Chaplains:

Visiting Church of Ireland Chaplain: Hilda Plant: 087 4498431
Visiting Presbyterian/Protestant Chaplain: Ms. Susan Dawson: 01 8302738
Visiting Methodist Chaplain: David Nicks: 01 8329185
Chaplains and leaders of other faiths can also be contacted by the Chaplaincy Department.
---
Holy Mass, Services and Holy Communion in the hospital
Holy Mass times in the hospital:
•    Monday to Friday at 1 pm.
•    Saturday at 9 am and at 6 pm for Vigil Mass. 
•    Sunday at 8.15am, at 10 am and also at 11.30 am (Level 1, Whitty Wing).
•    First Friday of the Month at 1 pm for Memorial Mass.

The Main Chapel is Located in the courtyard of Old Mater Hospital Building (take the Link Corridor Exit to the Courtyard).      
Services in Mortuary Chapel:
We provide religious services at the time of removals from the hospital and also pastoral support to bereaved families and friends.
Holy Communion
Holy Communion is distributed to patients on weekdays after 1pm Mass and on Sunday after 8.15am Mass.  Holy Communion is also administered on request; a Catholic Priest/Chaplain can be contacted through the ward staff for this. 
Chapels and meditation spaces
•    A Multi-faith Prayer Room is available opposite the Prayer Room on Level 2 of the McGivney Wing
•    A prayer room with Blessed Sacrament is Located on Level 2 of McGivney Wing
•    The Main Chapel is Located in the courtyard of Old Mater Hospital Building
---
Clinical Pastoral Education
The Clinical Pastoral Education Programme is an integral part of the Chaplaincy Department. The Association of Clinical Pastoral Education (Ireland) Ltd. and the Healthcare Chaplaincy Board accredit the programme. The Hospital sponsors three modules of Clinical Pastoral Education each year, beginning in January, April/May, and September. Clinical Pastoral Education is a requirement for Theology graduates who are pursuing certification in professional Healthcare Chaplaincy.

Clinical Pastoral Education Supervisor
Myriam Massabo
Email: mmassabo@mater.ie 
Contact telephone: 01 803 4754
---
Helpful links
Please see below links to a number of religious organisations, spiritual and humanist websites in Ireland.