It's a good idea to prepare yourself for your hospital stay and know what to expect.
---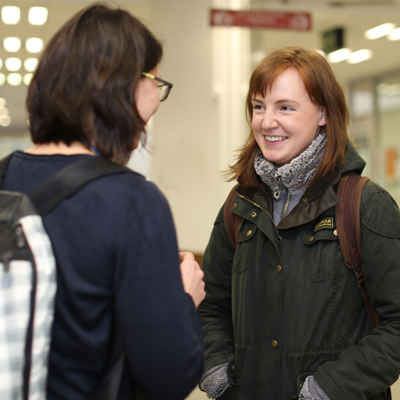 Admission to hospital
Your admission date
If you have a planned admission to hospital, we will let you know the date and time that you should come in, either by letter or over the phone.
Your admission letter
Your admission letter will tell you what to do to prepare for your admission. Please make sure you follow any instructions about eating or drinking on the day of your admission. If you don't, we may have to delay or postpone your treatment.
Cancellations
We may have to cancel your planned admission if a large number of patients need emergency care. If your operation is cancelled on the day of admission, we will re-admit you as soon as possible.
---
Your personal belongings
During your stay in hospital there is a locker beside your bed where you can store your personal belongings. We do not recommend using it for valuables as there is no lock. We ask patients to leave valuables at home wherever possible. If you have brought valuables with you, please ask a relative to take them home for you as the hospital cannot accept responsibility for their loss or damage.
Please be careful of your medical aids which assist you with your daily living such as hearing aids, dentures, eye glasses, walking sticks, zimmer frames, personal wheelchairs etc. as the hospital cannot accept responsibility for their loss or damage . 
---
What to bring with you for your stay:
Your admission letter
Details of your next of kin 
All the medicines that you use, including herbal or over-the-counter medicines and nicotine replacements (patches, gum or inhalers) 
Your medical card, if you have one
Details of your health insurance policy, if you have one
Clothing – bring comfortable day clothing and nightware that is easy put on, take off and move around in 
Toiletries and towels
Walking aid, hearing aid, glasses, contact lenses and dentures, if you use them

What not to bring with you for your stay:
Large amounts of cash 
A lot of clothing, as storage space is limited
Valuables and jewellery
Electrical equipment including radios, laptops, TVs, game consoles etc
Food
Alcohol or illegal substances
Cigarettes or any other tobacco products and e-cigarettes. 
The Mater is a no smoking hospital. During your stay, we can help you to manage your smoking – nicotine replacement (patches, gum, or inhalers) is available to you free of charge. Please ask your nurse or doctor about this. 
---
Before your admission it's a good idea to:
Let relatives or friends know that you are going to be in hospital. Give them the hospital's telephone number and the name of the ward you will be on.
Cancel any regular deliveries, such as milk or newspapers.
Cancel any home help, such as meals on wheels or cleaning services.
Arrange for someone to take care of any dependent relatives and any pets.
Throw out any food that may go off while you are away.
---
Get to Know Me
The getting to know me profile will help staff support loved ones. It will help us to get to know the patient better to understand who and what is important, and how the patient likes things to be. Please download the form and fill in as much details as you can. Please return the form to us in person, or post to the relevant ward.
---