Nurses in the Mater Hospital have the opportunity to work in a professionally fulfilling and supportive nursing environment at one of the leading healthcare organisation in Ireland.
---
Providing world class care through engagement and collaborative work
At the Mater Hospital, nurses are empowered to have an influence in the healthcare delivery system that creates a positive impact on the quality of patient and family care. Nurses assume leadership roles enabling them to directly participate in decisions affecting their practice. The collaborative relationship nurses have with the multidisciplinary team creates a culture of excellence for patients, their family and the community.
---
Our Nursing Strategic Priorities for 2023-2026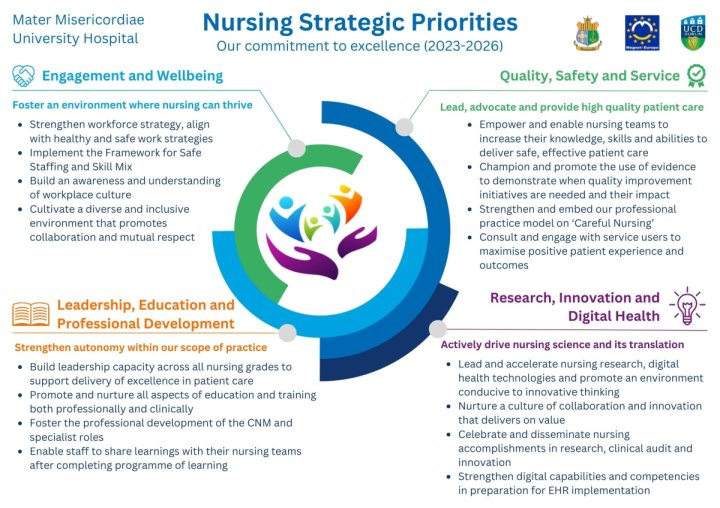 Professional and Educational Growth Opportunities for Nurses
The Mater Hospital is committed to professional development in the workplace, providing an environment of continuous improvement where nurses aspire to strive for excellence. Professional and educational growth opportunities are available to nurses through a variety of rewarding career paths. In addition to working directly with patients, nurses have the opportunity to utilise their skills in other areas such as leadership, research, quality improvement, digital health and clinical specialities.
---
Testimonial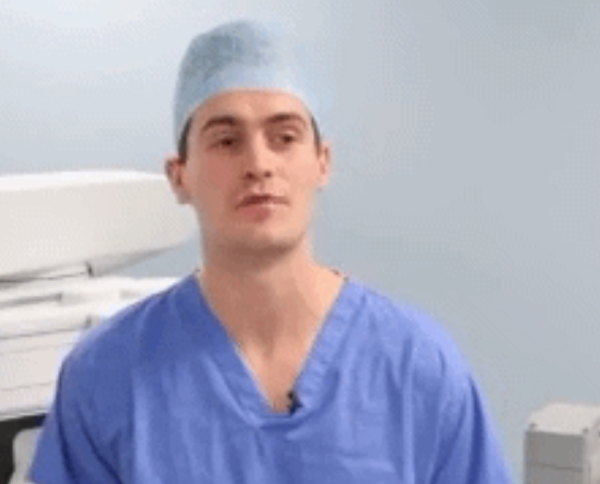 "I came to the Operating Theatre at the Mater Hospital from the UK for the great training opportunities including the six month perioperative CPD and available postgrad opportunities."
Ross Murray, RN Operating Theatre
---

Magnet4Europe Research Programme
The Mater Hospital is participating in a four year European research project which aims to improve mental health and wellbeing in healthcare professionals by redesigning clinical environments in more than 60 hospitals across Belgium, Germany, Ireland, Norway, Sweden and UK.
Magnet recognised hospitals have lower levels of burnout among health professionals and safer patient care.
You can learn more about the Magnet4Europe research here
---
Comprehensive Benefits for Nurses
Learn more about the benefits with working in the Mater Hospital here